Welcome to

BSPS Area 15a
We cover the counties of Hertfordshire and Middlesex. When you register with the British Show Pony Society you will be automatically added to the Area which covers the county you live in. If you wish to join area 15a, and live outside of Hertfordshire and Middlesex, please make sure you state this on your BSPS registration form. Please see below for a bit about what we do…

---
Area 15a

Shows
Area 15a holds 3 very successful shows per year:
• The Winter Show held in February hosts a full range of qualifiers for the BSPS Winter Champs.
• The Mid-Herts Spring Show held in April hosts RIHS qualifiers for LR, FR, SPs, SHPs, Ints, Home Produced, M&Ms, Coloureds, Part Bred Arabs, Hunters, Hacks, Cobs and Riding Horses, as well as a number of non-qualifying classes.
• Mid-Herts Country Show show held in August hosts HOYS qualifiers for Hacks, Riding Horses, and Cobs, RIHS qualifiers for Coloureds, Liverpool International semi final qualifiers for M&Ms, plus a range of novice and open BSPS and BSHA classes, RoRs and veterans.
For show dates and schedules please see the Events page.
---
Area 15a

Clinics
Each year we try to hold 2 or more winter clinics. These provide an excellent opportunity to bring your ponies out before the shows start.
Over recent years instruction and advice has been provided from a variety of top judges and producers including Katie Jerram, Simon Somers, Katy Carter, Julie Templeton, Jo Bates, Matthew Lawrence and Louise Bell.
Future dates will be posted on the Events page as soon as they become available.
---
Area 15a

Summer Social
Every summer, the Area organises a social event. The day includes a BBQ, games for the children and the opportunity to catch up with fellow members during the busy show season.
Details of the Summer Social will be published on our Shows & Events Page.
---
Area 15a

Points Awards
Every year, in December, the area holds an Annual Christmas Party and Points Awards Presentation, where beautiful rosettes and trophies are awarded to the winners.
Points can be gained at any show that is affiliated to the BSPS, held between March and October. Points are awarded from 1st to 6th place in all novice and open SP, SHP, WHP, Int and M&M classes. BSPS Area 15a Shows will be awarded double points.
For more information, please see the Points Awards page.
---
Area 15a

Young Judges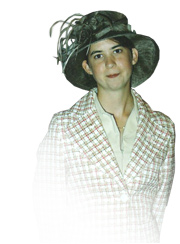 Every year Area 15a enters a team and an individual representative for the Young Judges competition held at the BSPS Summer Championships. The team competition is open to members aged 12-21yrs, and the individual, to those aged 18-24 yrs. Training sessions are organised throughout the year and provide an excellent opportunity to understand the judge's point of view.
For more information please see the Teams page.